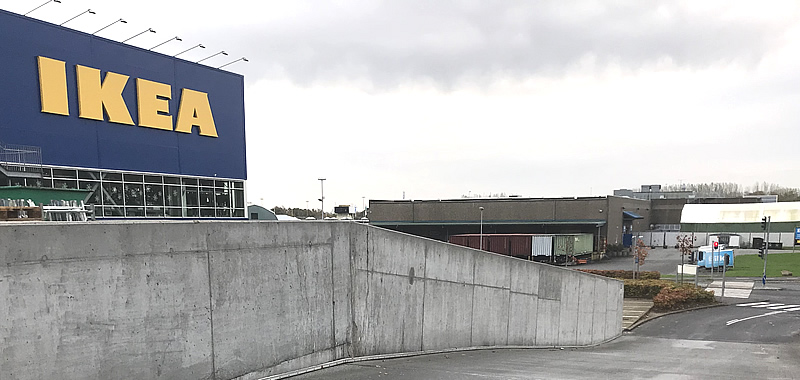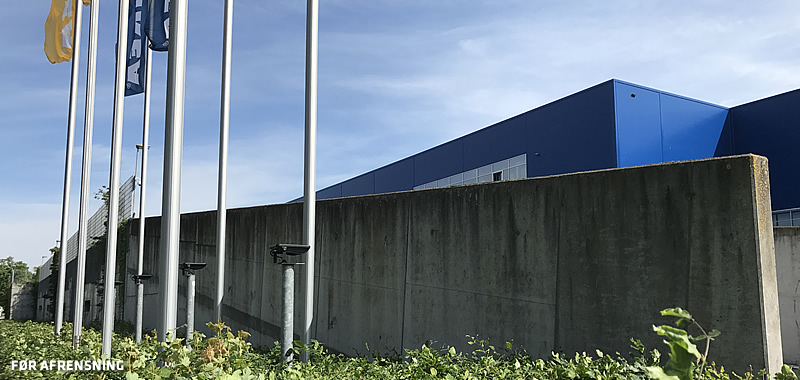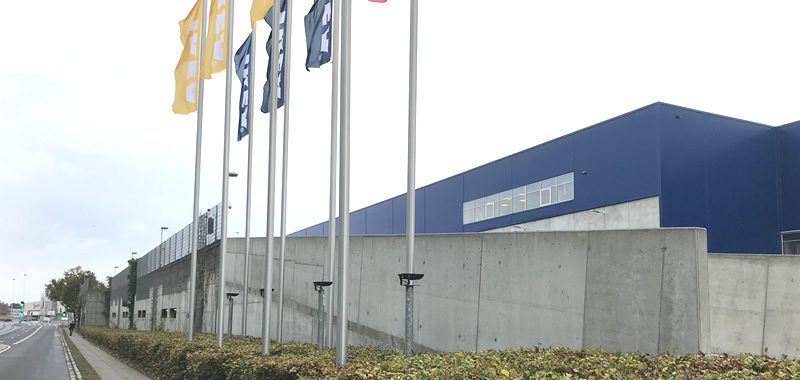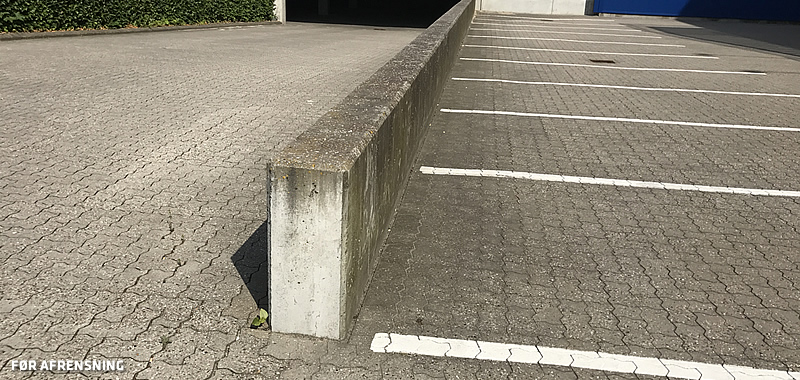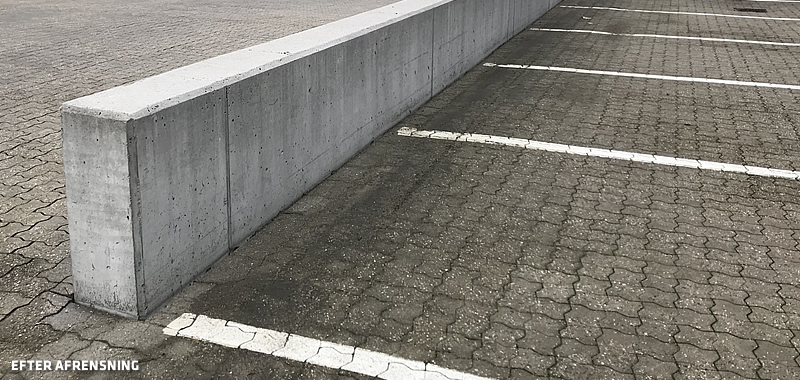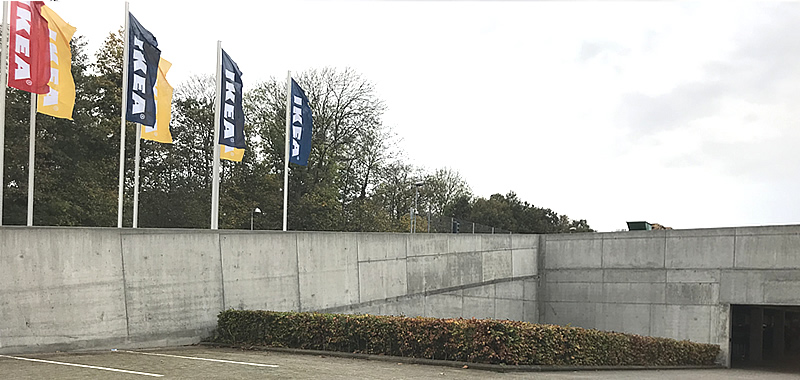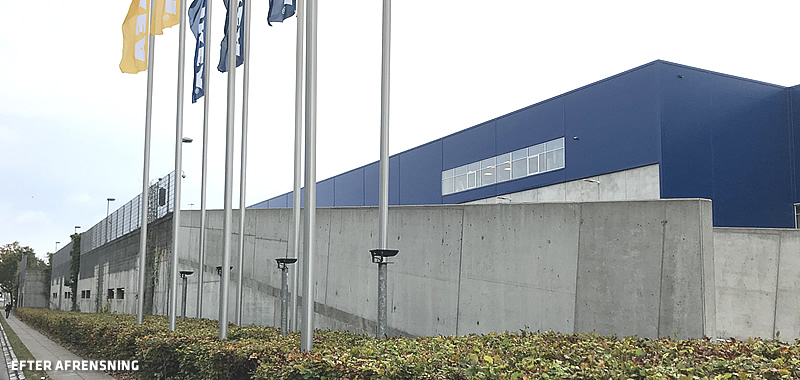 Written on 10. November 2017

By

Morten Holm Christensen
Thorough cleaning makes concrete walls at IKEA as good as new
The largest IKEA in Denmark is located in Odense. The department store has two floors, and if you walk through all the sections, the trip is no less than 2.5 kilometers long.
Surrounded by walls of concrete
Around the 55,000 m2 department house, the parking spaces and driveways are encircled by concrete walls.
But because the walls were not impregnated back in 2009 when the store was built, the algae flourished on the walls and large curtains of filth were running down the sides.
Hot water and impregnation
IKEA Odense hired All Remove to clean the surfaces.
First, the concrete was cleaned using hot water high-pressure cleaners. After the cleaning, all algae and dirt had been removed making the concrete surfaces light and uniform again.
Next, all the surfaces were impregnated with Faceal Oleo HD. This protection will make the walls look presentable and clean for many years to come.