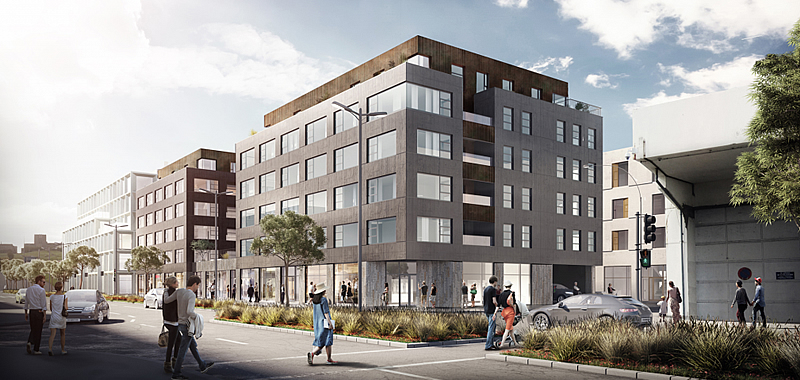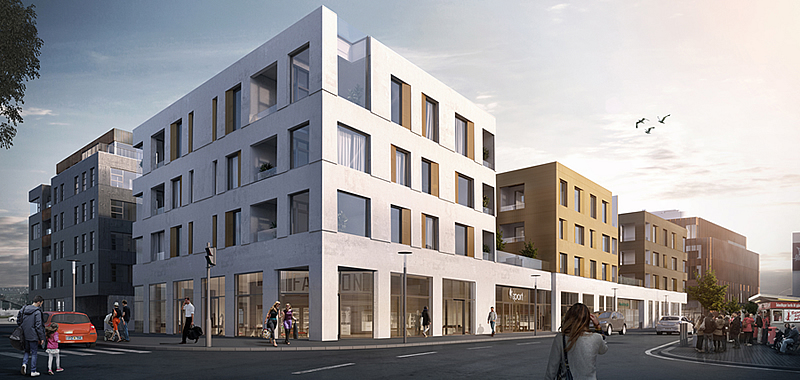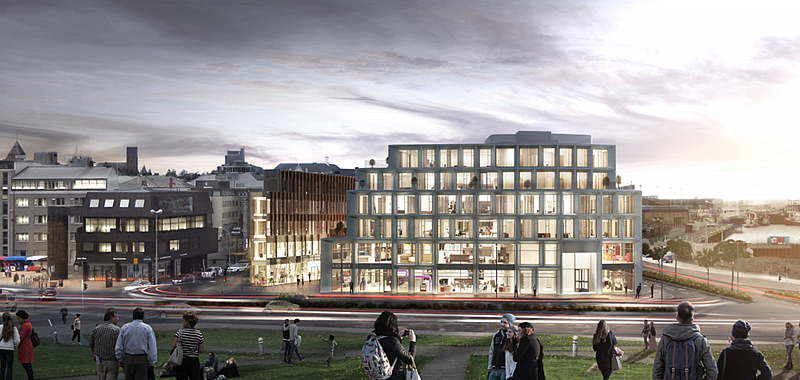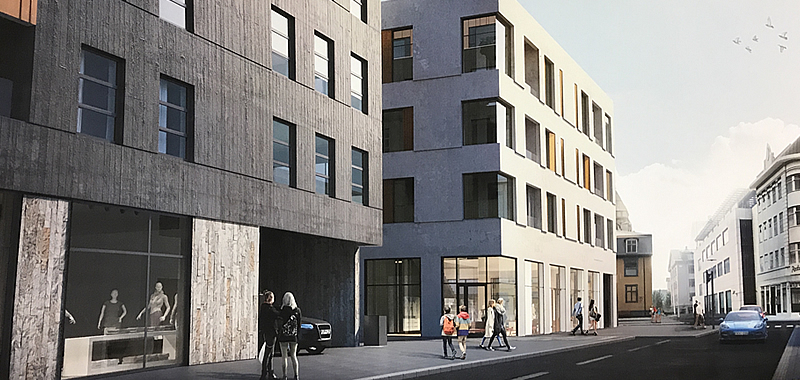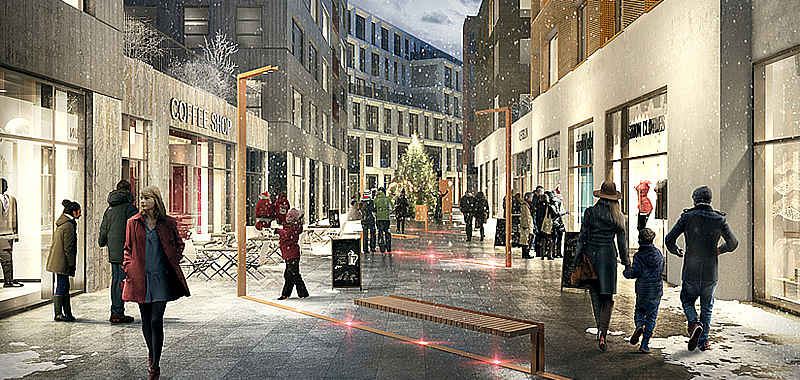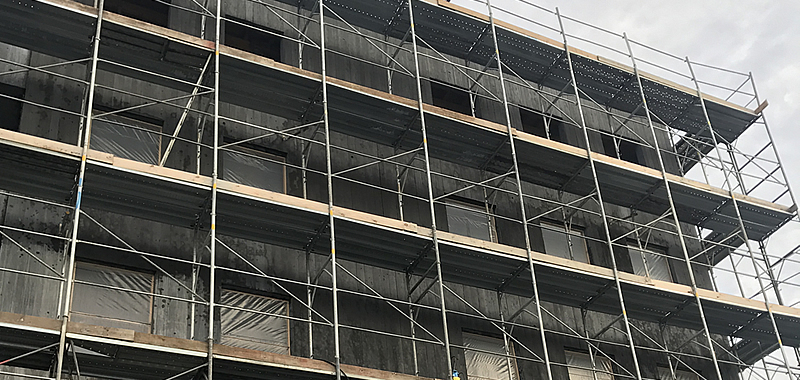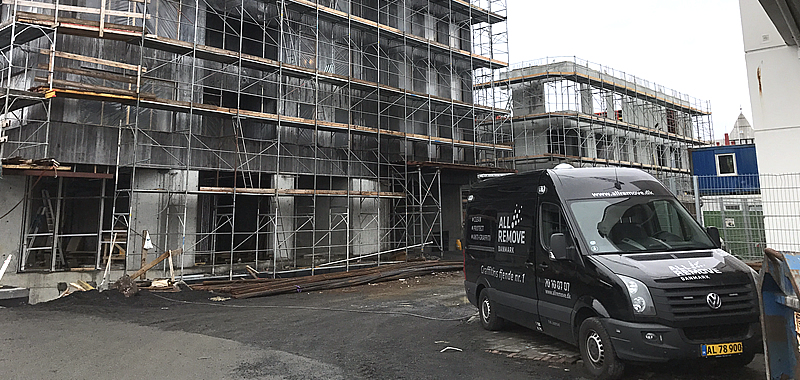 Concrete glazing uniformizes the colors on new buildings in Reykjavík
Written on 8. October 2017

By

Juan Montoya Lopez
Concrete glazing uniformizes the colors on new buildings in Reykjavík
In the northern Reykjavík contractors are right now connecting the old town with the new town near the harbor.
The project is a new shopping street called Hafnartorg, designed by PK Architects – the people behind the Icelandic Embassy in Berlin and the famous peace tower in Reykjavík in memory of John Lennon by Yoko Ono.
Saltpetre and lime residues caused problems
During the construction of Hafnartorg the contractor had some challenges with the colors.
An unfortunate combination of humidity and many days with rain created large white stains of lime on the dark surface.
White lime residues were running down the sides and large amounts of extracts of saltpetre exploded as white speckles.
Concrete glaze brings back the contrasts
After a thorough cleaning with chemistry and water, All Remove are applying two layers of Faceal color in the original dark gray color.
This will make the surfaces uniform again as it was meant to be by the architects.
More work to come
The work with the new shopping street is far from done.
The remaining surfaces on all seven buildings will also have a Faceal Oleo HD impregnation, from bottom to top. This will at the same time make the ground floors permanently anti-graffiti protected.
A total of 7 buildings are being built which will house shops, apartments and offices.