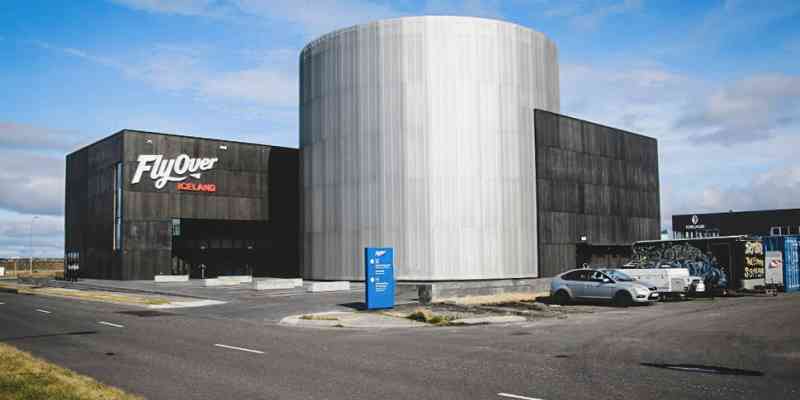 Written on 25. September 2019

By

All Removes presseafdeling
Reaching the sky with concrete glaze
In a new attraction in Reykjavik turists can fly over Iceland within 8.5 minutes. All Remove has protected the new interactive cinema with colored concrete glaze.
Volcanos, glaciers, streaming rivers, lush meadows and deserted sand areas. The nature at Iceland is packed with attractions, but sometimes it's just impossible to experience it all as a tourist.
Interactive attraction
This is why a new interactive cinema has opened in the center of the capital of Iceland, Reykjavik. The new amusement which is named FlyOver Iceland, elevates the participants up in the air where they hang suspended with their feet dangling in front of a 20-metre spherical screen while the film whisks them away on an exhilarating 8.5 minute journey across Iceland. Special effects, including wind, mist and scents, combine with the ride's motion to create an unforgettable experience.
Another concrete glaze project
It's not the first time All Remove protects buildings in Reykjavik with concrete glaze and impregnation. Earlier, both the Blue Lagoon and buildings at Hafnartorg has had benefits of the treatment. And now this new attraction has also been protected with black concrete glaze giving the surface an exciting colour and at the same time protecting the concrete against dirt and alga from the wild nature at Iceland.