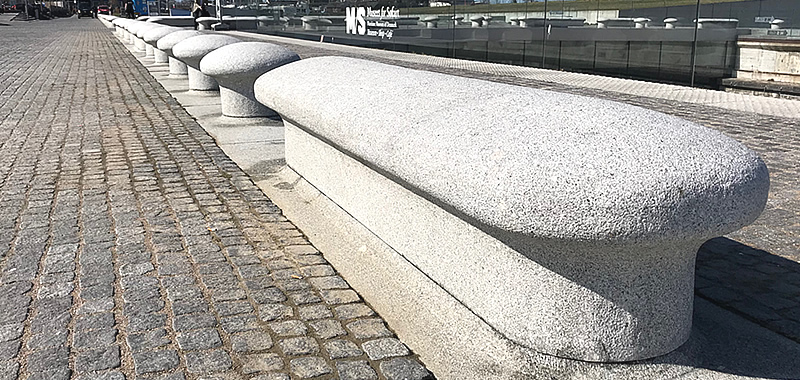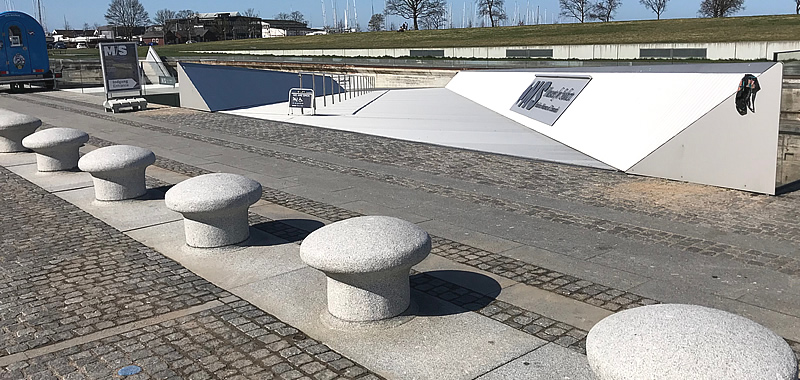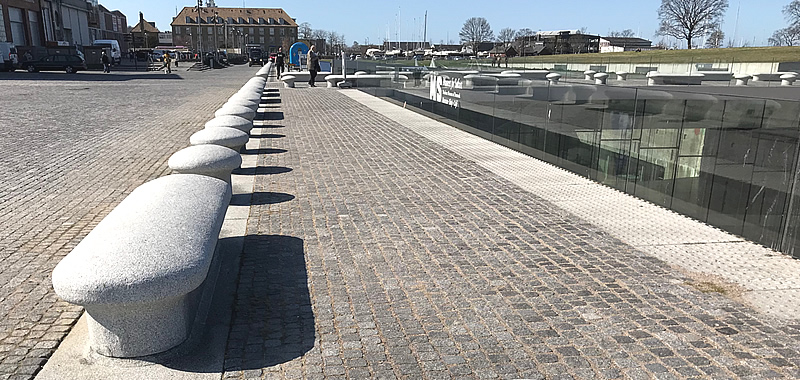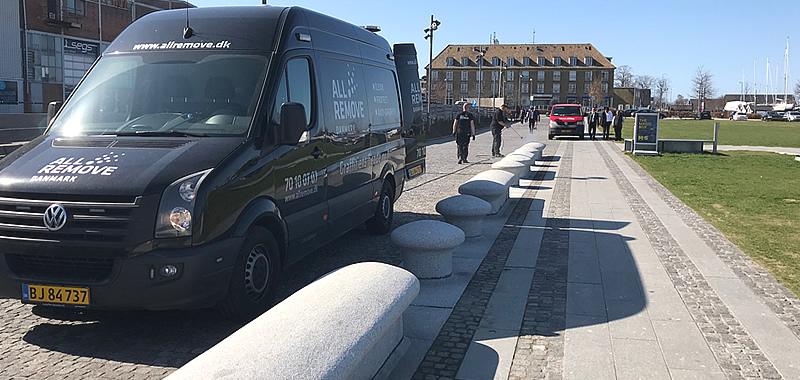 Written on 21. April 2018

By

All Removes presseafdeling
94 granite pullerts ready for HRH The Crown Prince
On Wednesday, April 25, HRH Crown Prince Frederik came to Elsinore to open a new exhibition called The Magic Box at the M/S Museum for Maritime Shipping.
The exhibition has to do with modern shipping and describes, among other things, how ordinary groceries like bananas and chocolates find their way across the oceans to our shopping cart.
Morse codes around the museum
Around the museum there are 94 granite pullerts which people can sit on. At the same time they are a safeguard against cars.
But they are also part of the event because they contain morse codes. The benches are morse dashes, the stools are morse dots – so if you're perceptive, the pullerts actually form words and sentences.
Dirty morse codes
During the five years the museum has existed, however, the pullers had become rather dirty, and of course, one cannot treat HRH the Crown Prince in such a manner.
In order for the beautiful granite from China to appear clean and inviting again, All Remove was called for to clean all the pullerts. As always, we finished with a faceal impregnation to protect the rocks in the future against traces from seagulls and harbor tourists.