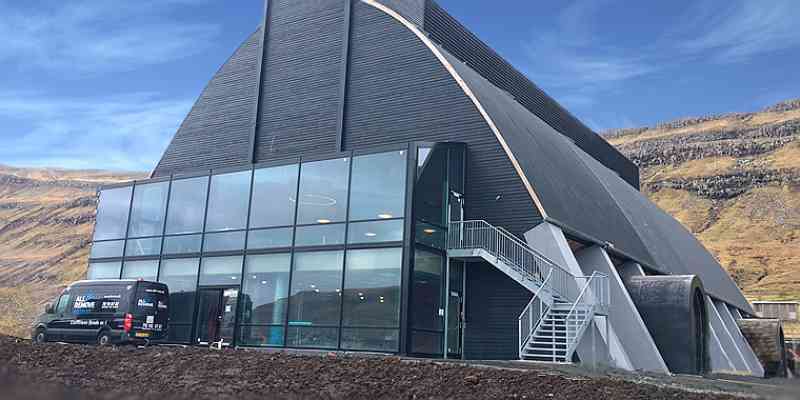 Written on 9. March 2018

By

All Removes presseafdeling
Impregnated concrete floors are easier to clean
A year ago, on the island Suderø in the Faroe Islands, a large concrete floor was renovated in a salt silo with the use of the impregnation product, Faceal Matlook – a product for sealing and thus protecting concrete and natural stone floors, if one prefers not to have a shiny surface. Faceal Matlook has been used for example at Dokk1 in Aarhus.
The challenge was whether the finish would be strong enough to withstand the tours from many thousands of guests visiting the cultural house at future exhibitions, concerts and similar events.
A clean floor after a visit of 1,100 visitors
"We have been very pleased with the floor, and the effect from the impregnation has worked very well," says Ólafur Rasmussen, Chairman of SALT - Music & Art.
"We have had a car exhibition where tire prints from cars were clearly seen. We have also had other events indicating many visitors as seen from the noticeable traces, as well as from spots of red wine, "continues Ólavur, adding that up to 1,100 visitors had been participating.
"The floor has been extremely dirty, but we have followed the caring instructions attentively and used the appropriate polish, and therefore we have had no troubles with keeping the concrete floor clean. It's simple to use, and it rejects moisture sufficiently, thanks to the impregnation."