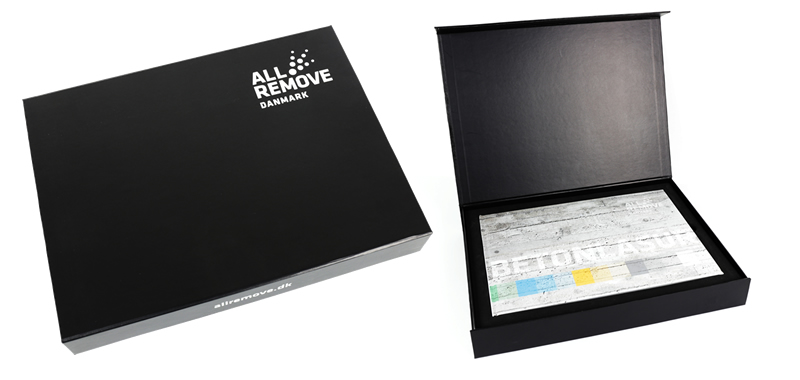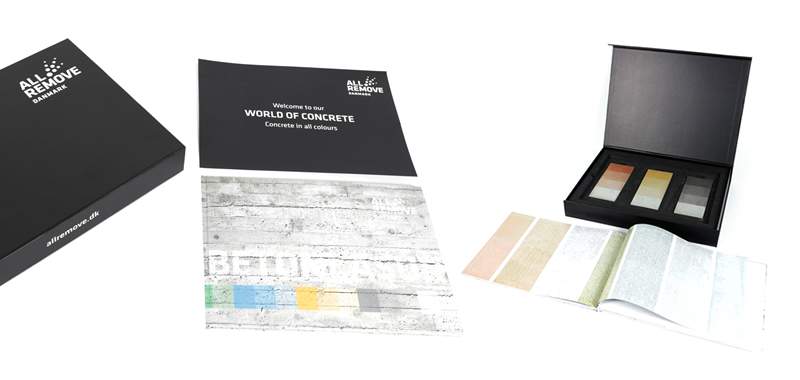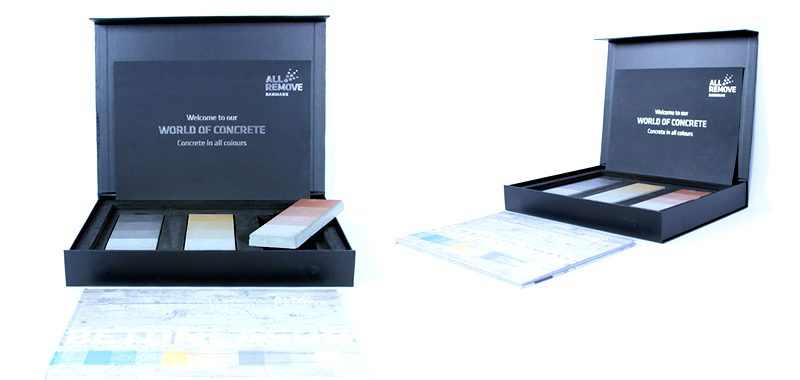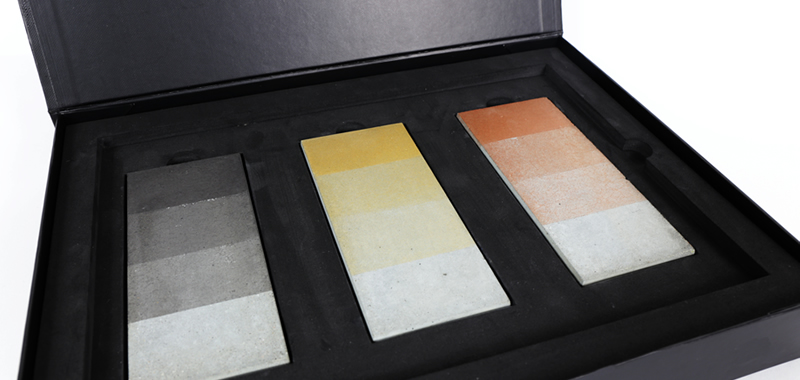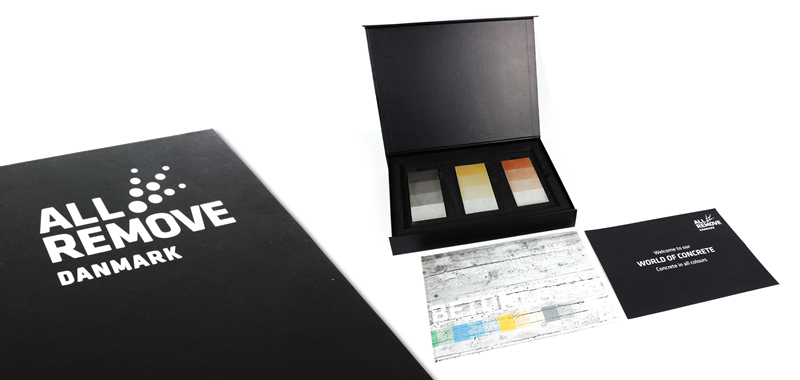 Concrete in fine packaging
Written on 8. March 2017

By

Joel Grøndrup
There will be finely wrapped concrete in the luggage of All Remove consultants, who go to Cannes next week to join the world's leading construction and real estate fair, MIPIM. Over 23,000 participants are expected to visit the fair, which will showcase approximately 77 new real estate projects from 26 countries.
"All Remove will be present all four days and we are looking forward to meeting architects and projects both from home and from abroad. In collaboration with Ambercon, we have developed color samples on small concrete products we look forward to showing off", says Juan Lopez, regional manager.
Samples and photo books in suitcases
Along with the boxes containing several different samples on concrete, All Remove consultants will be equipped with a small stack of updated photo books. The books contain photos of both Danish and foreign concrete buildings on which concrete glazing was used.
"With the additional layer we try to show that concrete does not have to be raw and gray. Concrete glazing can significantly improve the visual impression of a building. If you are not in Cannes, don't hesitate if you want to see samples. We would be happy to pay visits to companies and also share images from our photo books", says Juan Lopez, who has made sample boxes in Danish, English, Spanish, Icelandic and Faroese.