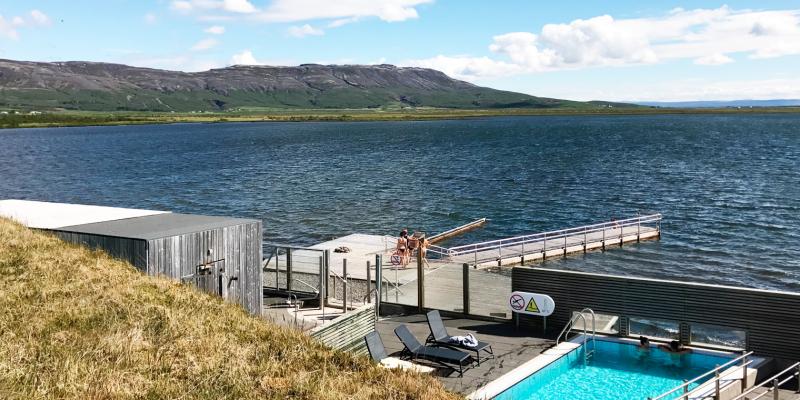 Concrete floors strengthened at Fontana Spa, Iceland
Written on 8. February 2018

By

Joel Grøndrup
Since a huge ash cloud placed Iceland on the world map back in 2010, the country has swarmed with tourists travelling to the island. Particularly the nature and the geothermal baths attracts people from near and far.
One of the attractions is the Fontana Spa in Laugarvatn, which is located approx. 80 kilometers outside of Reykjavik.
Worn concrete floors
Fontana Spa opened up for business in 2011, but due to its popularity, the concrete floors were quickly worn down. Big cracks and crazing on the surfaces made it almost impossible to save the floors, and new floors were not planned just yet.
Restoration of the cracks
After having filled the luggage with a bagful of ARD Crack Sealing, All Remove's employees were flown in from Denmark. First step was to repair the cracks and clean off the floor. The work was done at night, so the place could stay open during the day.
Final color impregnation
After the floors had been repaired, the next step were to protect the surfaces with an imprenagtion called Faceal Matlook, and then finally with a special Faceal Matlook in granite gray.
The end result was a clean concrete surface matching the black stones which are known from the natural environment in the area. In total, more than 300 m2 floors were repaired and reinforced and is now ready for even more visitors in the future.